For people who want to try out Hearthstone Battlegrounds and want to know which minions are the best, these are all rated.
Hearthstone Battlegrounds is a game mode where eight players fight each other in a number of one-on-one matches. The mode is mostly about players getting units for their warband and figuring out where to put them and how to use them so they can be the last one standing.
Since new minion groups are added all the time, it can be hard for players to figure out which ones are the most powerful. There's a way to play for everyone, from Murlocs to Mechs. But as players get better at Hearthstone Battlegrounds, it's clear that some groups shine more than others.
Pirates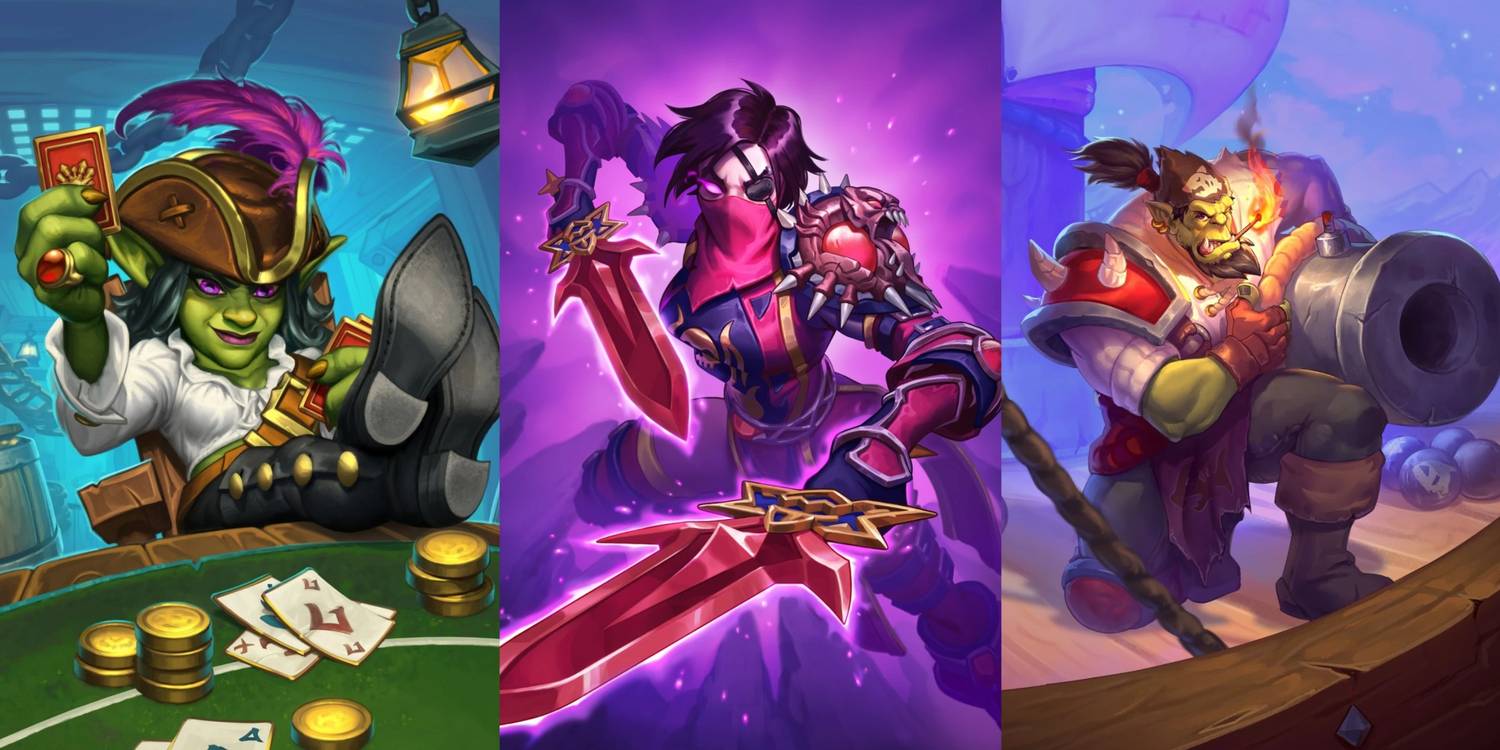 In Hearthstone Battlegrounds, pirates are in an interesting position. Since Season 4, when they lost Cap'n Hoggarr, their most powerful minion, they haven't been able to scale as well. If players are in a lobby with both Pirates and Mechs, picking Pirates almost guarantees that they will lose right away, since Mechs can easily outscale Pirates.
They also have a big weakness in that they can't easily deal with minions with Divine Shield because they don't have easy access to minions with cleave. This makes Pirates especially vulnerable to strong groups like Mechs and Dragons that have access to Divine Shields.
Demons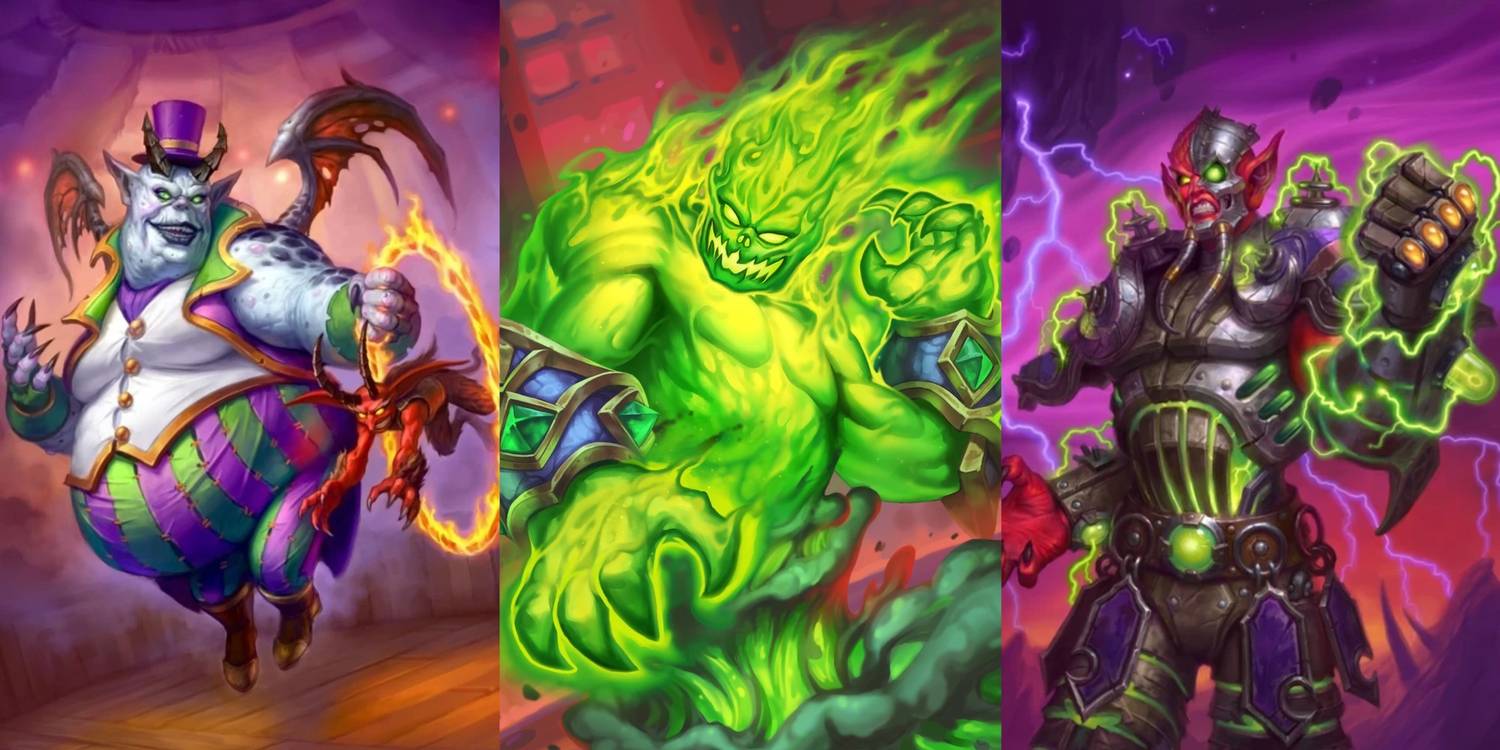 In the Battlegrounds, demons are in a strange place. On the battlefield, they focus on making Deathrattles that send out troops. In the Tavern, players can trade their health for stronger Demon minions or take damage to gain access to certain buffs. A lot of attention is also paid to the fact that Demons can eat minions in the Shop to boost their numbers, which can really help a player's board grow.
One of their biggest problems, though, is that most of their powerful minions aren't available until later Tavern tiers. This means that they're often stopped before they even get going. Demons' high-risk, high-reward gameplay doesn't pay off often enough to make it worth playing on a daily basis.
Quillboar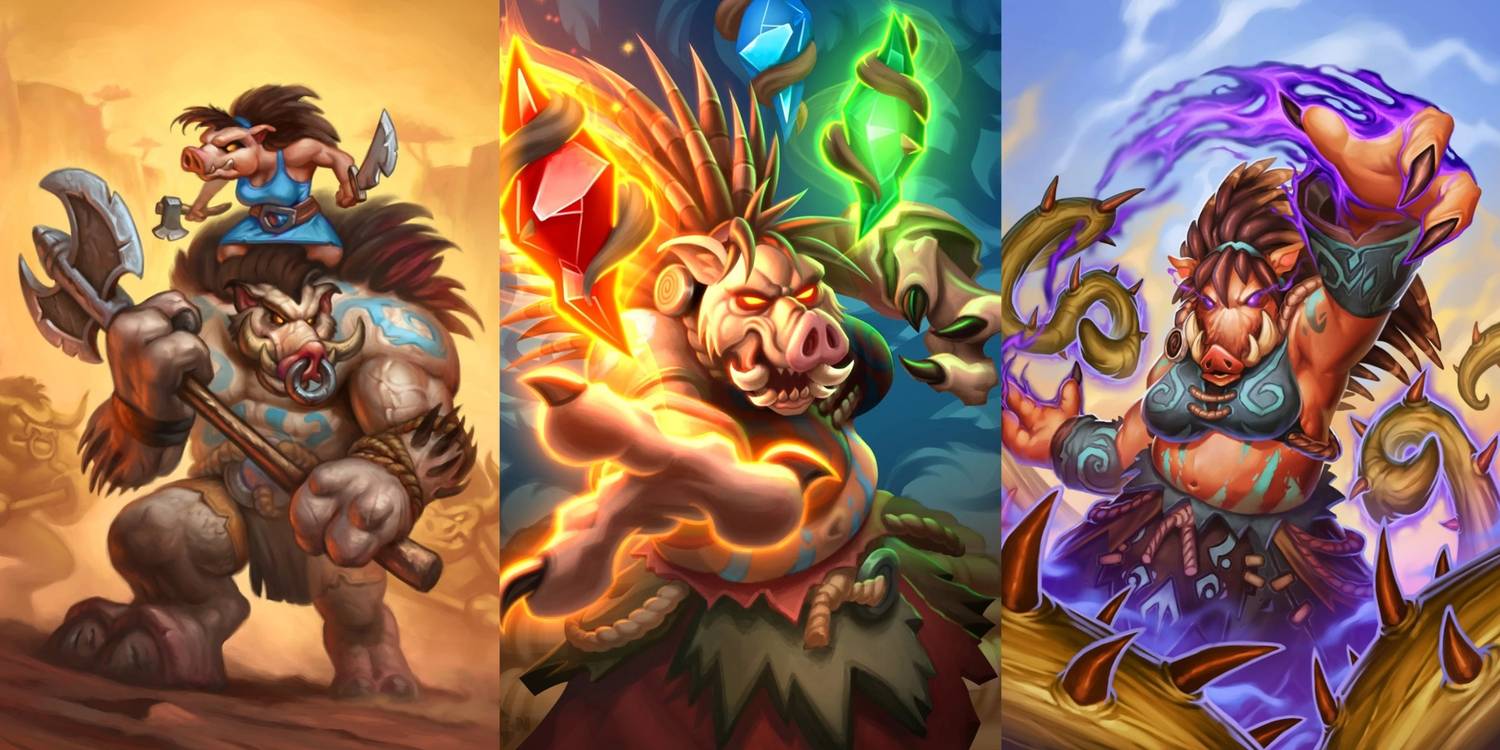 Quillboars are one of the more recent groups in Hearthstone Battlegrounds, and their Blood Gem mechanic is very important to them. Quillboars usually can't keep up with the other tribes, so players usually need a little bit of luck to win with them.
Even though they have access to a lot of keywords, like Frenzy, Divine Shield, Taunt, and Windfury, they don't work together as well as other groups do because they don't have the same goals. Blood Gems aren't always easy to get, so players will have to rely more on luck with this tribe than with others.
Undead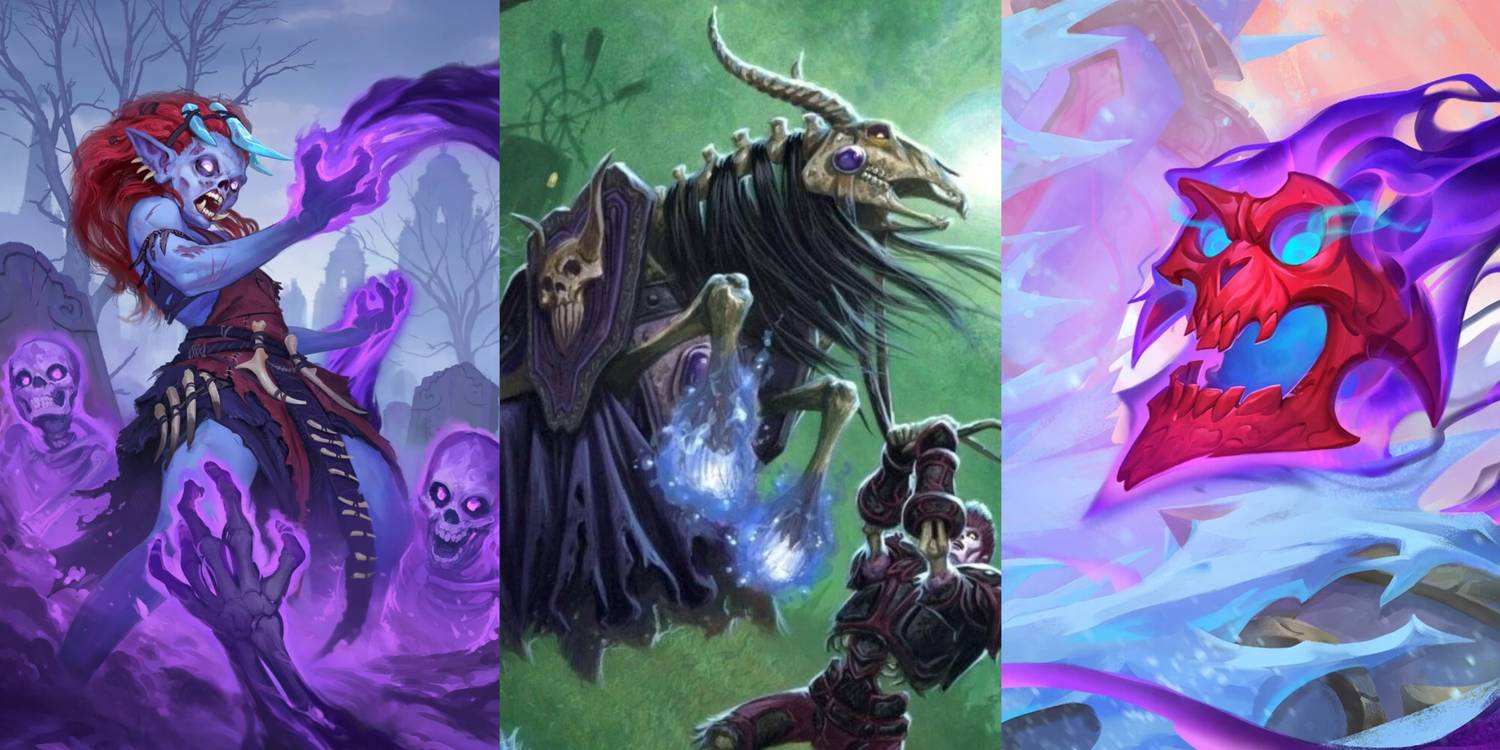 When Season 3 comes out, the Undead's main power is their "Reborn" skill. Reborn will bring back a minion that has been killed and give it one health. When used on minions with Deathrattle, this can be a very strong ability. The Undead also have a lot of late-game cards that can't be stopped once they get going, but getting to that point is their biggest problem.
In the early rounds, there aren't many ways for the tribe's cards to get stronger. However, if players have multiple Eternal Knights in their warband, they might be able to push through until they can get to the better late-game cards.
Naga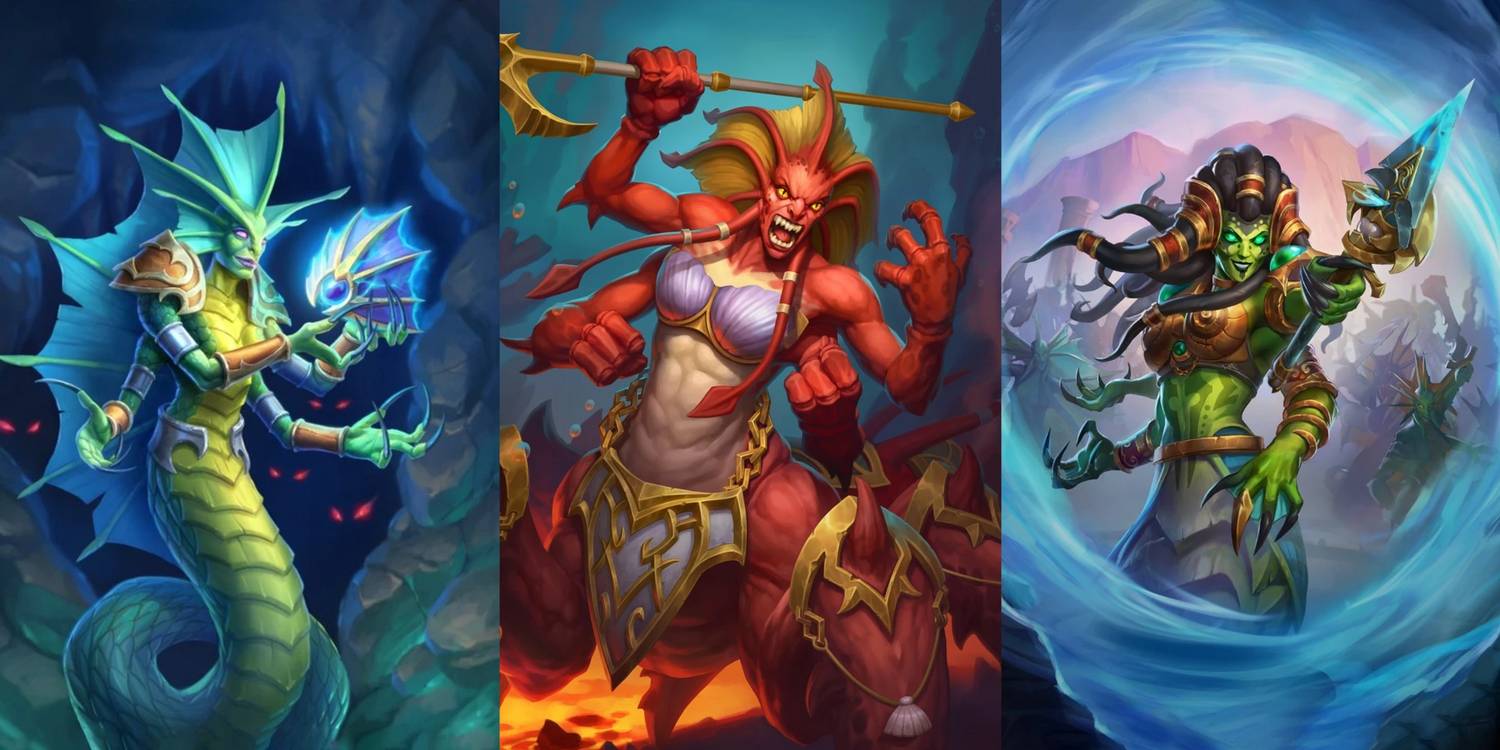 Naga are a group in Battlegrounds that is rarely used. They can use useful terms like "Taunt," "Windfury," and "Divine Shield," and their Spellcraft mechanic gives them a lot of options each round. But it's hard for them to climb. In the early game, they can hold their own, but in the middle and late game, it's hard for them to keep up with other groups.
This makes it hard for Naga players to fight with other tribes that can build up their boards faster. Even though the Naga can do well when there are Quillboars in the hall, it is not a good idea for them to depend on another tribe to do well.
Dragons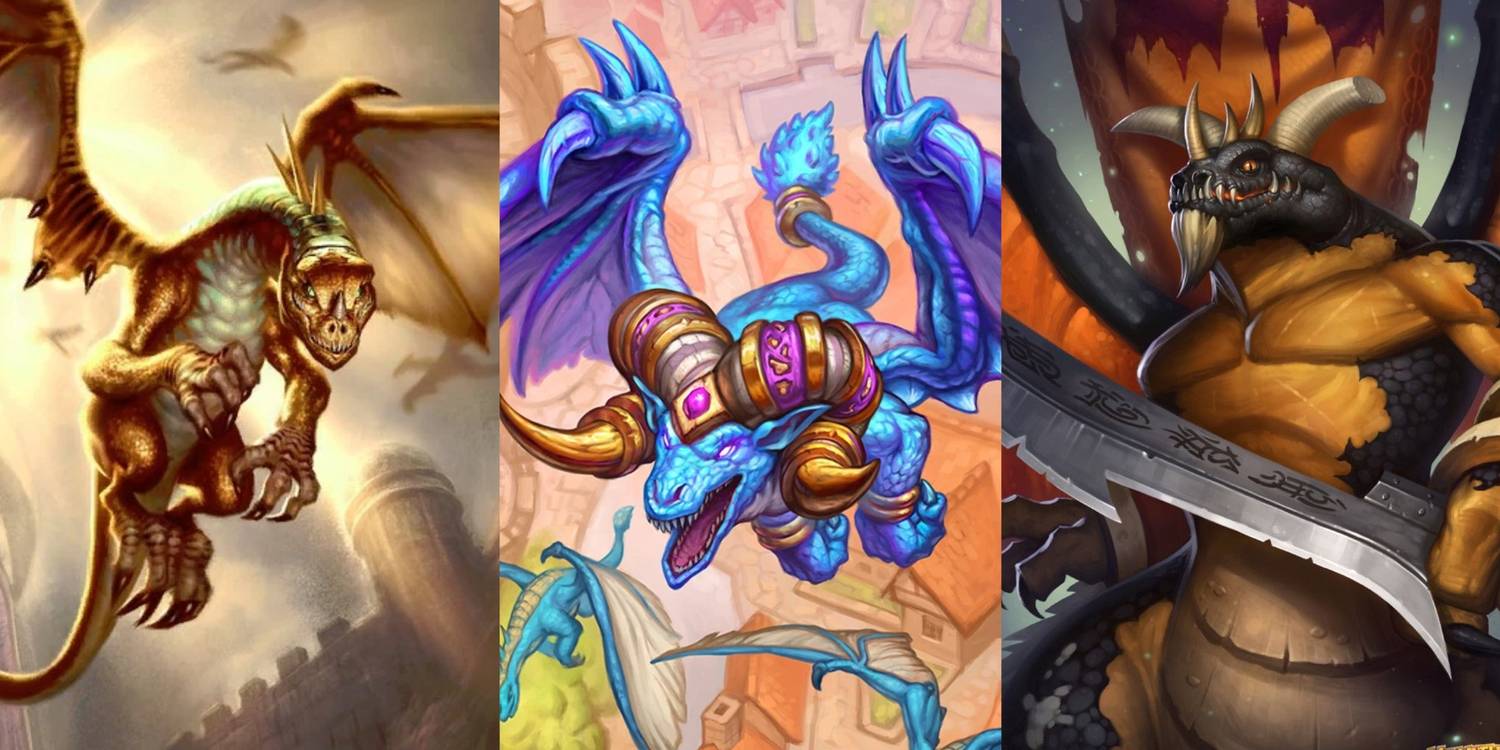 Dragons have lost one of their main weaknesses since Season 4, when the Poisonous term was taken away. This makes Dragons even stronger. Without a cleave on their team, it can be very hard for players to shut down their Divine Shields. Since the shields can take a hit and keep the minions living for an extra turn. Because they focus on Battlecries, they also have great growth potential because of how they use them.
One could say that their only problem is that they aren't useful early on. Even though playing dragons well in the first few rounds takes careful planning and strategy, the payoff is definitely worth it.
Beasts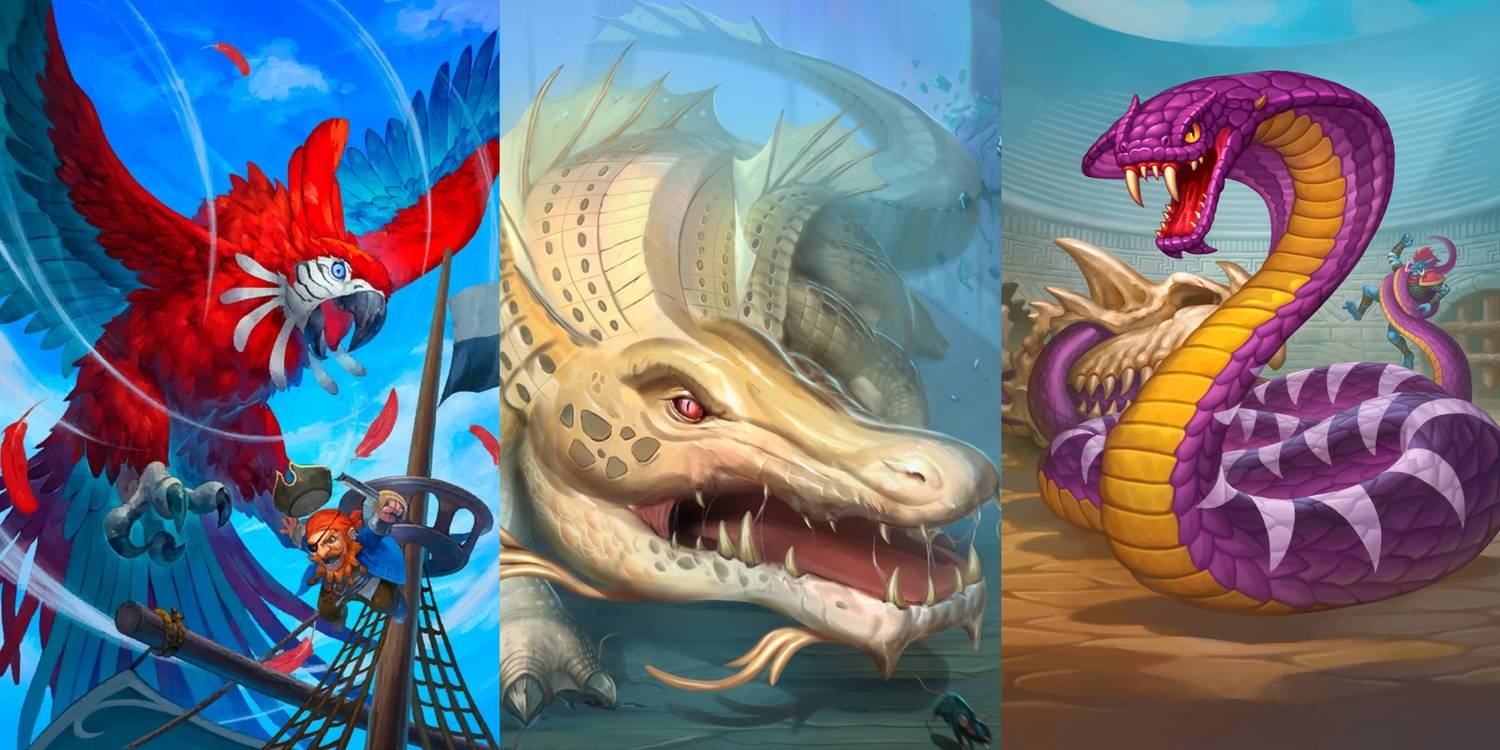 Most players of Battlegrounds know how hard it is to face a Leapfrogger build. The animations and boosting of the minions can seem to go on and on. Beasts are very hard to stop, especially for new players, which makes them very boring to play against. Many of the minions they can summon have the Taunt ability, making it impossible for players to stop Rivendare if they have one.
Because of this, it can be very difficult for late-game players to try to fight back against Beasts. But it takes a while to set up these builds, and many people who try to make a Leapfrogger build may find that they can't even get started.
Murlocs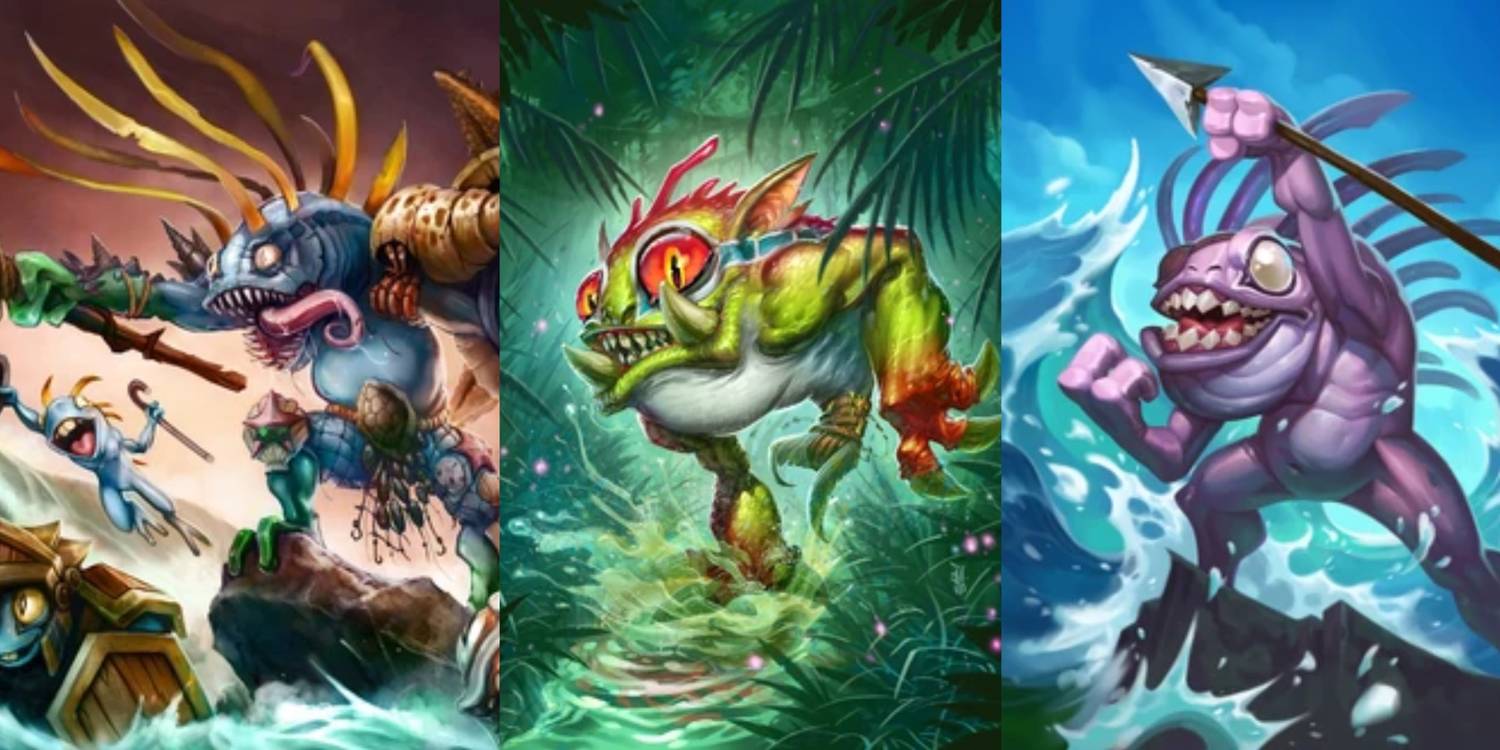 As of Season 4, Murlocs have gotten a bit of a makeover. And their focus has moved to their unique way of getting stronger while holding them. This has made Murlocs much more flexible than they used to be and given them high levels of scaling that other players in Doodle Baseball might not even be able to understand until it's too late.
Because of this, Murlocs can quickly get out of hand if nothing is done to stop them. Hand Murlocs are especially strong, and the tribe has access to some really powerful cards like Magmaloc, Drakkari, and Young Murk-Eye, which work well together.
Elementals
In the Battlegrounds, elementals have an amazing ability to level up. They can use some of the best buffs for minions in the game. Which lets players make minions with ridiculously high stats. Many of their minions have strong "trigger" abilities that come into play when another Elemental is played. This lets them quickly and effectively snowball their board.
They are also one of three tribes that have a servant with the ability to cleave. Elementals can quickly kill annoying minions with abilities like Divine Shield and Venomous. Because they can hit multiple targets at once. This makes them a great counter to players who are trying to run tribes like Murlocs and Dragons.
Mechs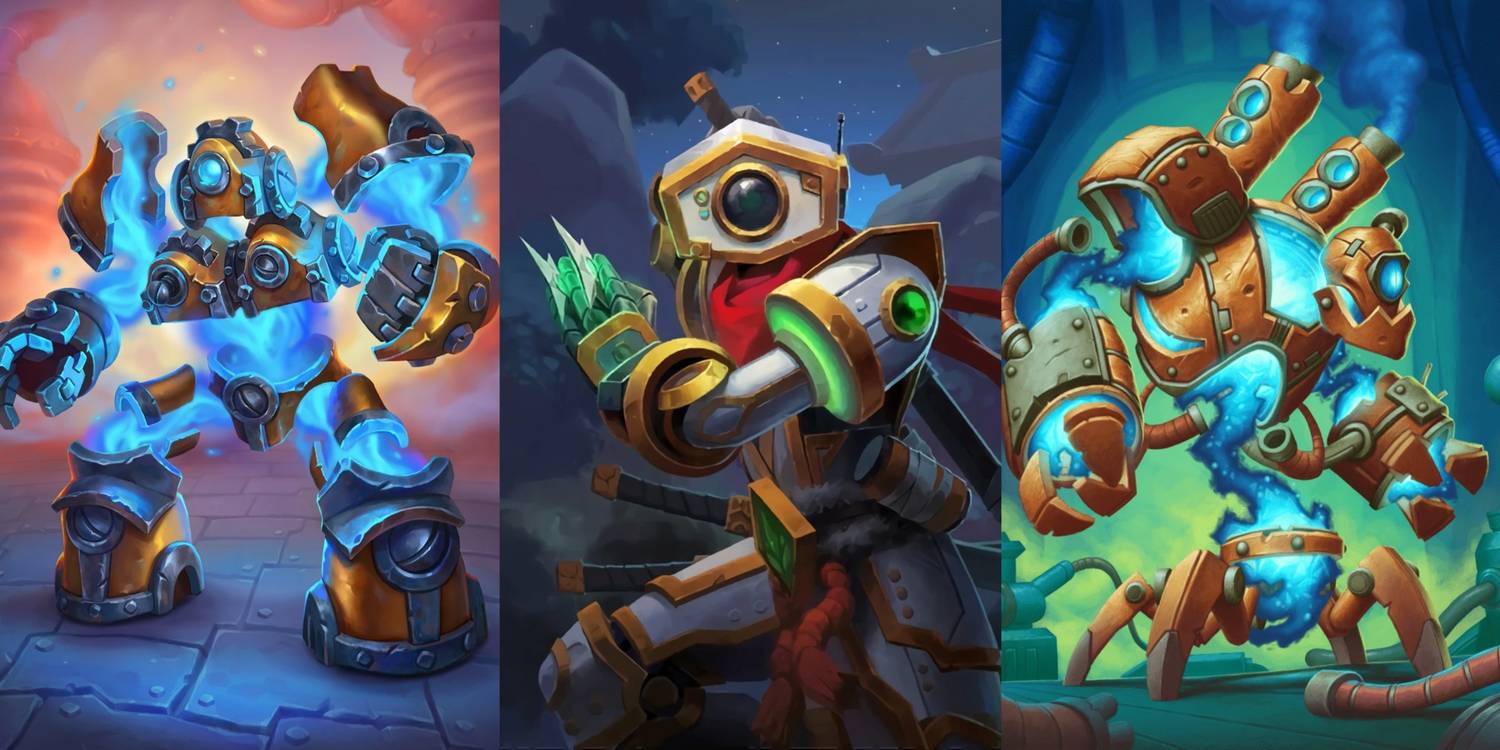 The Mechs are one of the most powerful and fun groups to play with. Once a player gets their board going, their unique Magnetic mechanic is very rewarding and can become very addicting. The Mech tribe can also do a lot of different things. They can use strong keywords like "Divine Shield," "Deathrattle," "Taunt," and "Magnetic," among others.
If that wasn't enough, they are also one of the few tribes that has a minion with the ability to strike. With all of these amazing ways to make minions stronger, Mechs let players build strong boards quickly and easily, which helps them climb to the top of the rankings.
Hearthstone is now available for PC and Mobile.