ENTERTAINMENT
13 Best Rage Moves For Gau In Final Fantasy 6 Pixel Remaster
Sending Gau into one of these Rage moves is a safe way to have a great time as him in Final Fantasy 6.
Gau is one of Final Fantasy 6's most interesting characters. As a Blue Mage, Gau can learn attacks, buffs, and healing spells in a desert-like place called The Veldt. This makes him one of the strongest party members in the game.
Gau's unique way of playing gives him a lot of room to be creative with his builds. He can specialize as a healer who can heal the whole group, or he can become a high-damage HP sponge called a fighter who can wipe out whole groups of enemies and even trick some hard bosses with fun tricks to make each playthrough more fun than the last.
Cure3 (MagicUrn)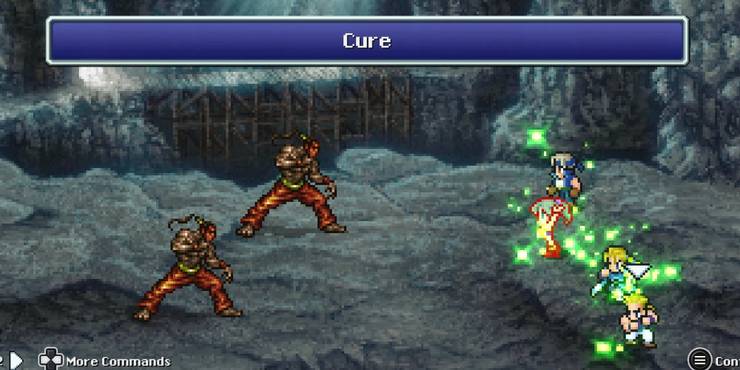 You can turn Gau into a full-fledged healing bot if you feel like it. If so, the best healing skill that Gau can learn from monsters in the game is Cure3. You'll be happy to know that you can get this skill from a MagicUrn as soon as you get your airship in the World of Ruin part of the game.
With this skill, you can use the other three people in your party as backup or as attackers while the small child heals the rest of the group.
Haste2 (Cirpius)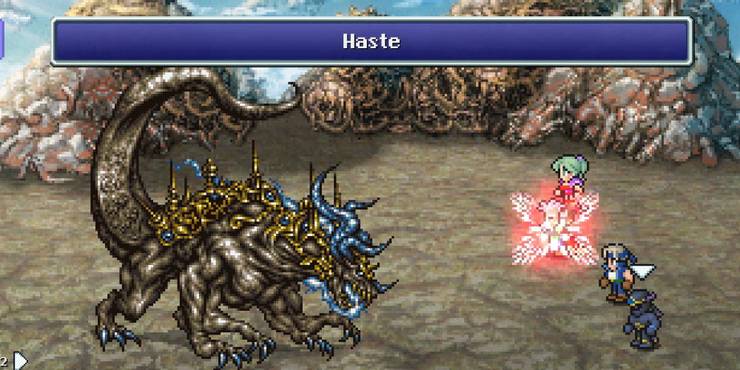 In every JRPG, speed is always a very important stat. Sometimes you don't need a nurse if you're faster than your enemy and can skip their turn. With Haste2, Gau can help the whole party so that their ATB (Active Time Battle) bars fill up faster.
If the ATB bar fills up faster, your party members can act faster, which means they can take down bosses quickly or even heal giant hits without missing a beat.
Wind Slash (Guard Leader)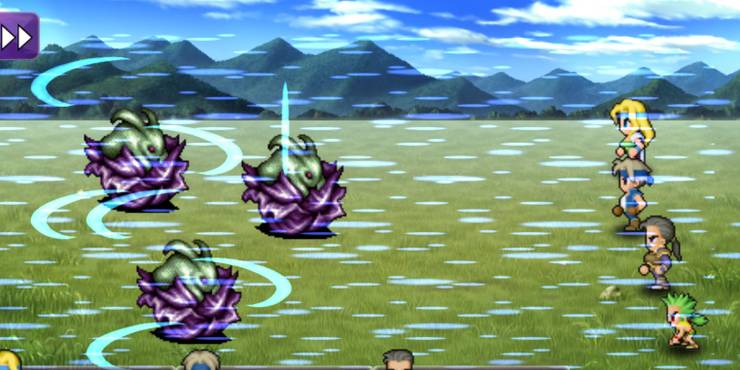 Even though Wind Slash is not Gau's best move, especially in the late game, it is an important part of his arsenal if you want to level up quickly. Wind Slash is an area-of-effect move that hits every enemy on the screen, making it easy to grind random enemies. (getting it?wind?)
Even though Wind Slash is a very weak move, it is easy to learn from a Guard Leader as soon as you hire Gau. This makes it one of the best and easiest Rages to get early on.
White Wind (Peeper)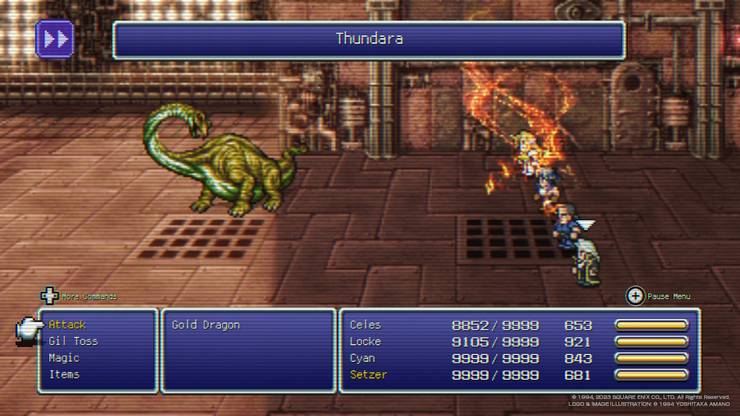 Gau has a lot of build options because he can mix and match gear, relics, and Rage moves in many different ways. Gau can even become a makeshift healer if the situation calls for it, and White Wind is the most powerful Rage that healers can use.
White Wind is a huge heal that helps everyone in the party. It will restore as much health to the party as Gau has right now. This means that a fully charged Gau will heal the party for a total of 9,999! Be careful about how often you use White Wind, because once it's been cast, it makes Gau weak to water and ice strikes.
Sonic Boom (Satellite)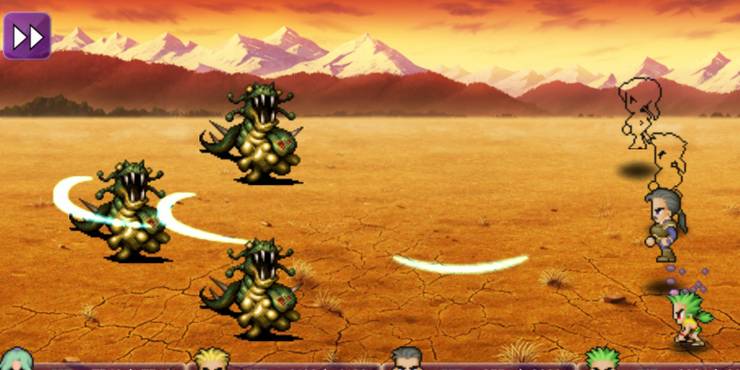 Gau should learn Sonic Boom because it is a fun Rage. It can do a lot of damage, but how much damage it does depends on how much HP the enemy has. The less HP a person has, the less damage they can take. This means that this move is great for bosses and monsters in optional areas like the Dragons' Den.
The biggest problem with this Rage is that it will take a few more Rage attacks to kill the enemy. Luckily, it also causes sap, which gives Gau and the rest of the party some health back.
Shock (Yojimbo)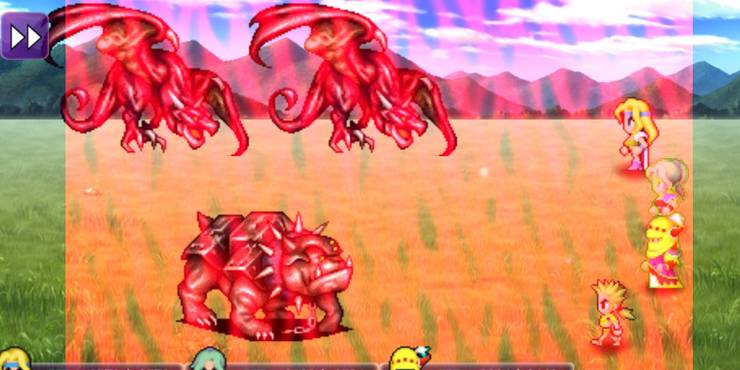 The only way to learn General Leo's signature move is to fight Yojimbo in the Veldt. However, it is one of the most powerful and useful Rage spells in Eggy Car. When cast, Shock will hit every enemy on the screen and deal a lot of damage that isn't based on an element, even if they are surrounded.
Shock will quickly get the party out of a jam. Shock will also make it easier to farm levels, since it will wipe out most enemies in an instant, letting you quickly move on to the next fight and give you time to dance with Mog, your favorite moogle.
Catscratch (Stray Cat)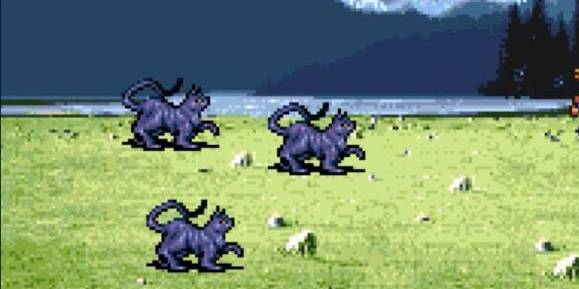 If you want to use Gau, you have to have Catscratch. Catscratch's mileage is one of the first skills you can learn. It will boost Gau's power to the next level. There aren't many problems with this Rage skill, and the fact that it can cause a quadruple hit makes it a must-unlock for any Gau player.
When you unlock Gogo, Gau can even join forces with him to make Catscratch even more dangerous. Catscratch is simply the best move that Gau can learn that uses his body.
Traveler (Crawler)
Traveler is the most ridiculous Rage move. But it's also one of the most interesting and definitely the most fun. Traveler does damage equal to your character's number of steps in the game split by 32. So, it will only take 319,968 steps to do the maximum amount of damage, which is 9,999.
If Gau gets the Traveler Rage early enough, you could run in loops for a couple of hours and completely destroy everything in your way. So little to pay for complete destruction.
Metal Cutter (Twin Scythe)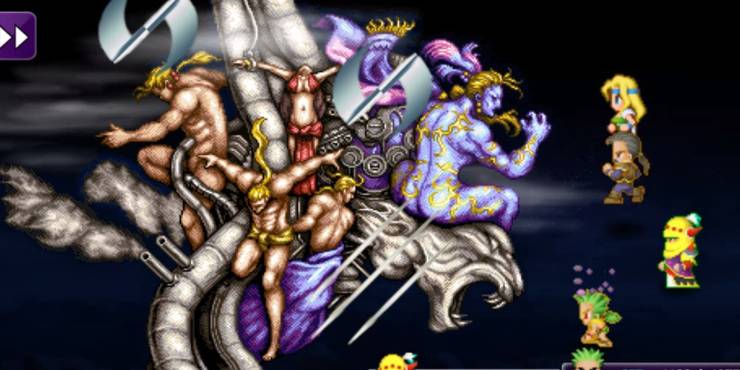 If Gau's best physical Rage is Catscratch, then Metal Cutter is his best magical Rage. As long as the enemy's magic defense is low, the Metal Cutter will cut and dice them all at once. Since it can hit all enemies on screen, the Metal Cutter can also be used to farm fights.
Just make sure to wear relics that cancel out fire, since using this Rage will make Gau weak to fire and make him easy to target by characters like Bombs.
Growl (Bogy)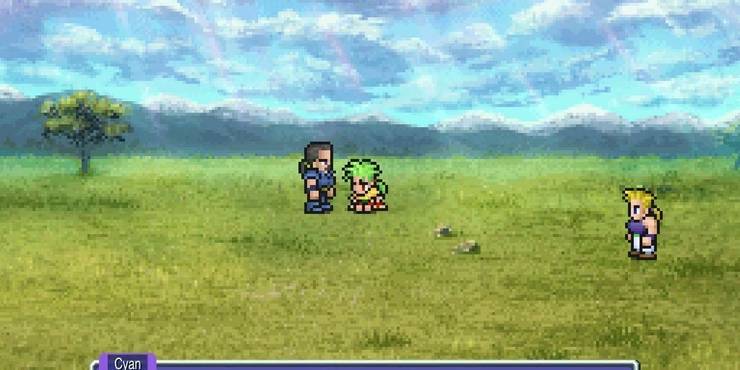 Growl's Rage move is another physical attack like Catscratch's, but it can only hit up to twice. Growl also gives Gau the buff called "Protect," which raises Gau's strength and protects him from physical attacks.
Growl can't cut through crowds of enemies as quickly as Catscratch, Edgar's chainsaw, or many of his other tools. However, the protect buff it gives can help Gau become a healer or even a tank-like party member who can last longer. One of the best things about this game is seeing a little boy take hits from big robots.
Firaga (Primeval Dragon)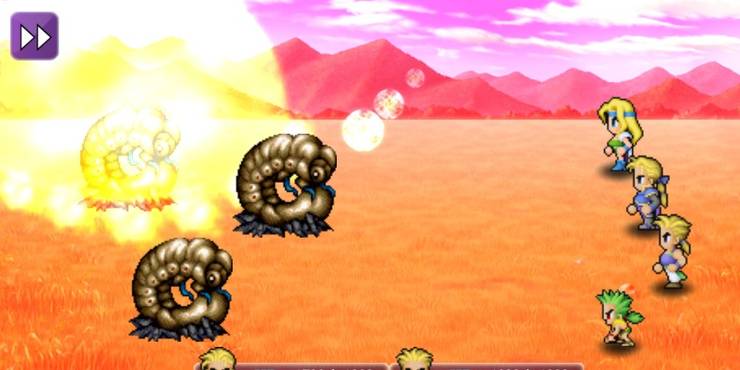 There are better fire-based Rage moves than Firaga, but none of them work as often as it does. It hits like a truck, and the only bad thing about it is that it makes Gau weak to ice, which can be fixed with the right mix of relics.
Firaga can do a lot of damage, but it is much better as a single-target spell because it costs a lot of MP to wipe out a group of enemies all at once. The biggest problem is that there are only two enemies in the World of Ruin that can give Gau the Rage.
Blizzaga (Baalzephon)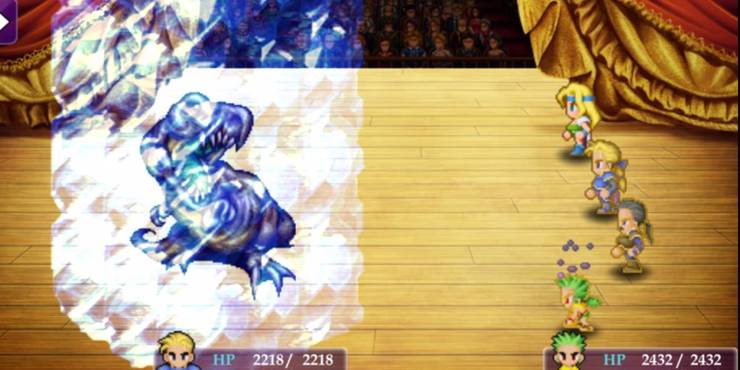 Blizzaga is like Firaga, but for ice. It is the way to go if you need to get rid of fire-based enemies quickly. Very easy to get in the World of Ruin, and it gives Gau a ton of buffs, including Float, which makes Gau totally immune to earth-based attacks, which are common in Final Fantasy 6 and can make the game a nightmare if you aren't ready for them.
The biggest problem with Blizzaga is that if Gau's MP goes down to zero, he will be knocked out. Prepare your ethers!
Bio (Great Malboro)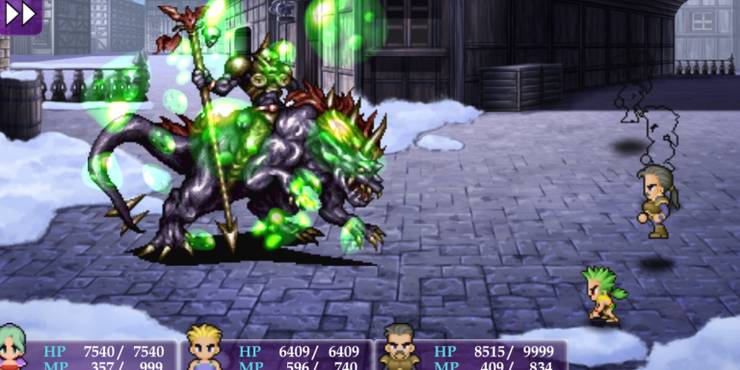 When you play an RPG, poison is always a fun way to go. Not only is it fun and rewarding to beat an enemy by doing almost nothing, but it also gives the group an extra turn to use an ability. Whether it's healing, strengthening, or undoing a buff. In games like Final Fantasy, poison works a little differently, especially in Final Fantasy 6, where there are many machine-based enemies that poison doesn't work on.
Because of this, Bio is mostly good in the beginning of the game, when you mostly fight monsters and imperial guards. Even though that is the case, Bio is still a great Rage for Gau to have. Bio will make Gau almost unbeatable with the right Relic because Bio gives Gau 7 absorptions.