Who could forget the original Plants vs. Zombies, available for no cost on PC? Even if you haven't tried it yourself, you've probably heard about how popular it is. If you liked the original Plants vs. Zombies, you'll really dig the sequel's gameplay.
Popcap's Plants vs. Zombies 2 was launched in 2013. In this sequel, as in the original, you must gather solar energy from the plants in order to power your defense towers, which will then automatically fire at the zombies. In this updated version, however, the undead present new demands and difficulties.
Among strategy game fans all across the world, Plants vs. Zombies 2 is a smashing success. It's also great for those who want to kill some time with some light entertainment. If you don't have a properly thought out plan, the zombies will eat your brains!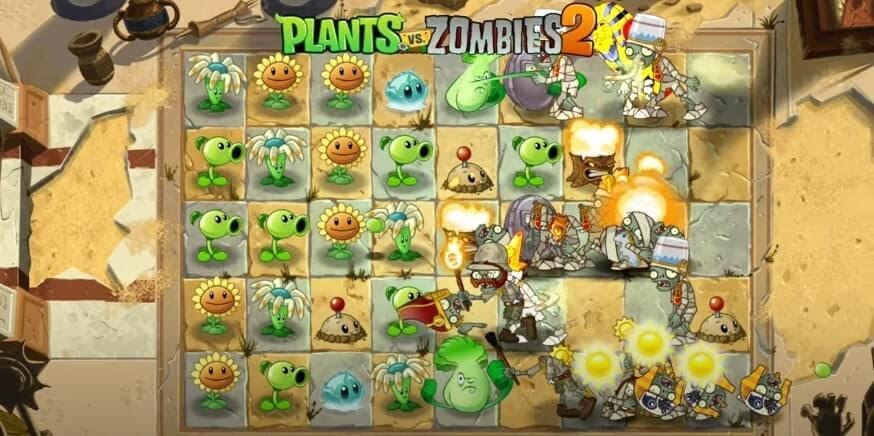 PVZ 2 Gameplay
Famous Crazy Dave is there to greet you as you enter the game. The plot unfolds as Crazy Dave makes the decision to travel through time in search of his all-time favorite taco. He will travel with Penny, the time machine he constructed by accident. You can experience the brash dialogue while visiting ancient Egypt in Plants vs. Zombies 2.
Automatically firing plant rows are essential to your survival in this game. The stakes change from round to round and era to era. In the Ancient Egypt setting, for instance, there are several tombstones that might be used to deflect some of your blows.
In the Pirate Age, large hordes of undead will attempt to board your ship unless you take preventative measures. Plants placed in the mine cart can be used as a defensive measure against enemy ships. This level requires some strategic thinking about which plant to use and where to put it.
The improved and more ferocious zombies, however, pose a serious threat throughout all planets and levels. The zombies in PVZ 2 have greater defenses and will be able to overrun your base far more quickly than they did in the original game.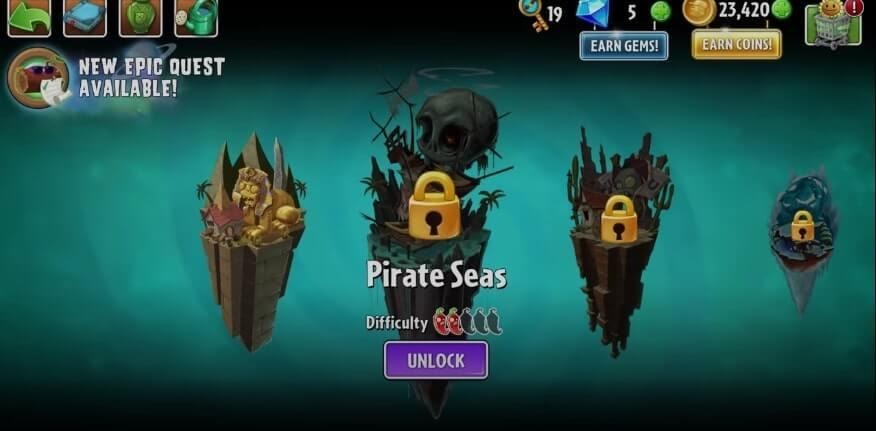 Plant Trio to Watch Out
Thankfully, it's not just the zombies in PVZ 2 that have gotten stronger. Expect continual prizes and new, superior plant species to help you accomplish each objective and challenge in Plants vs. Zombies 2.
Pea Pods, Bloomerang Plants, and Baby Bon Choy are just a few of the early-stage plants you can benefit from.
PEA PODS, PLANT WITH BLOOMERANGS & BONK CHOY
The pea pod plant reproduces so rapidly that it sounds like a Gatling gun. You can grow five times as many pea shooters by planting them on top of other plants. Plants with Bloomerangs, on the other hand, can fill out the returning cast with their boomerang-shaped pedals. As they provide massive harm at close range, Bonk Choys make excellent defenders when paired with other protective plants. These three are guaranteed to be a game-changing component of your plan.
There may be opportunities to discover useful new flora on your path through the difficulty. You'll also need a well-thought-out plan for where to put these plants and which ones to buy or improve initially.
Plants vs. Zombies 2: Additional Innovations
It's easy to get the impression that the game is all about unlocking more plants and zombies as you progress through it. Well, there are new faces to meet, and there's also plant food to gather. as you play, you'll unlock items that grant bonuses to your plants. This item adds a lot of excitement and fun to using the levels.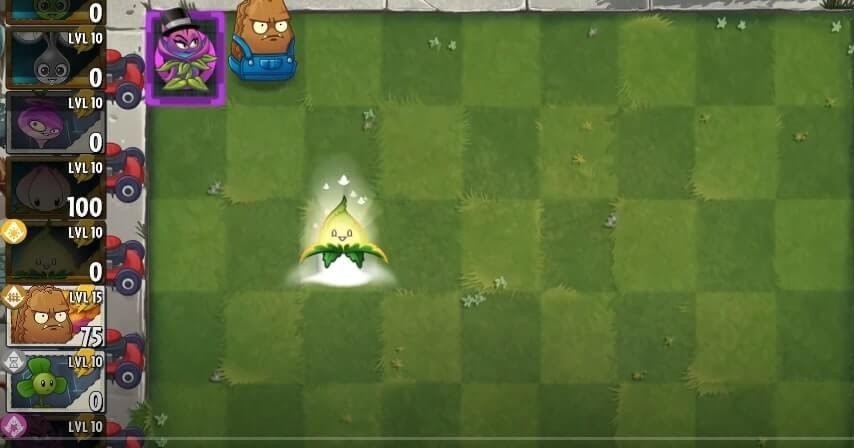 You can feed your sunflowers or your plant guardians with this plant food. If you pour it on your sunflowers, they'll be able to absorb and release more solar energy. If you give it to your plants, they'll be more capable of dealing damage.
In addition, the globe map in Plants vs. Zombies 2 is more detailed than ever before. Collecting keys to open up new worlds, flora, and improvements as you progress through each quest. In addition to the key, you may use actual money to purchase plants and enhancements. If you have faith in your skills and perseverance, you can complete the game without spending a dime.
Download Plants vs. Zombies 2 on PC
You've come to the right place if you enjoy action or strategy games. PC users, get the game right now by downloading it. New plants, zombies, and boosters populate the expansive sequel Plants vs. Zombies 2. The game's mechanics will blow the minds of any gamer. In addition to its thrilling quests and perils, the game also comes at the fantastic price of zero dollars.
If you're curious, you can look into it for yourself. Click here to get your free download.