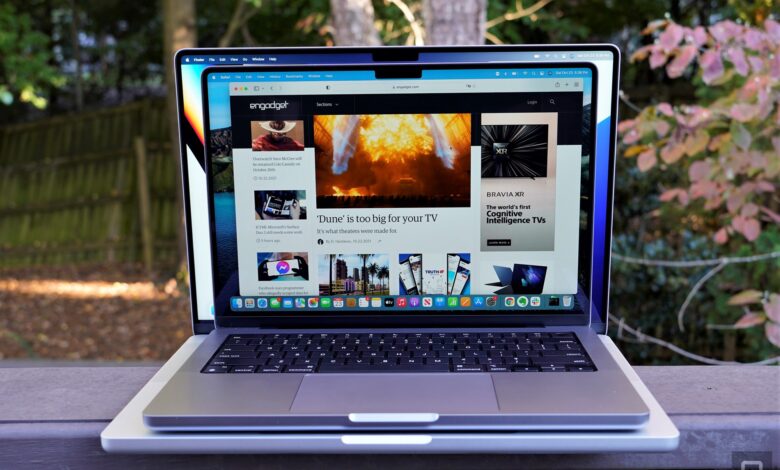 Just like with every other operating system, there are some common problems that you may encounter when using this version of OS Monterey. It is possible for Monterey to malfunction for any number of reasons. You can have outdated software or an incompatibility issue with your program that's causing the problem in certain circumstances. Here are some of the most common issues you may find, along with ways to solve them.
Universal Control Not Working?
Apple introduced Universal Control in iOS 15.4 and macOS Monterey 12.3 (now in beta), a feature that allows you to control numerous Macs and iPads with a single trackpad/mouse and keyboard.
With Universal Operate, you may use your main Mac's trackpad and keyboard to control other Macs and iPads nearby, reducing the need for a workspace cluttered with several input devices.
MacBook's Drain Issues
Apple has issued an update to address the battery drain concerns that some Mac users have been experiencing since switching to macOS 12.2. the latest version, 12.2.1, addresses an issue for Intel-based Mac computers that may cause the battery to drain during sleep while connected to Bluetooth peripherals.
Apple also launched iOS, iPadOS, and watchOS updates. If you have an iPhone or iPad, you should probably get the 15.3.1 update as soon as possible.
SharePlay Not Working in FaceTime on a Mac
One of the most notable aspects of macOS Monterey is SharePlay, which allows Mac users to listen to or view material with other Apple users over FaceTime. With SharePlay, you may even easily share your screen during a video conference. However, your SharePlay on Mac might face troubleshooting problems which may be addressed by;
• Updating to the latest version macOS 12.1
• Check if SharePlay is enabled on your Mac
• Check if the app supports SharePlay
• Check if the SharePlay compatible app requires a subscription
• Force quit the app
Mac Sound Not Working
If there is no sound coming from the internal speakers on your Mac, it is most likely the result of a software bug or erroneous setup on audio settings. However, you may address the troubleshooting by;
• Checking if the mac volume hasn't been muted mistakenly
• Reconnect audio devices and select the appropriate output device
• Check if the sound is functional on other apps
• Reset the core audio API
• Upgrade/ downgrade to the latest macOS version
• Reset the NVRAM (non-volatile random-access memory)
iMessage Not Working on Mac
iMessage works flawlessly on iPhone. However, the Messages app on Mac may not. Many customers frequently encounter issues such as iMessage not sending or receiving messages on Mac. The problem may disrupt your workflow and necessitate a review of your iPhone or iPad. Here is a fix for iMessage not working on Mac.
• Ensure there is an active internet connection on Mac
• Restart/ reboot your Mac
• Enable iMessage
• Restart the messaging app
• Sign out then in again
• Disable focus mode
• Sync messages manually
• Check iMessage services
If your Apple Mac has any of above problems, consider these fixes to ensure that it operates well. For the most recent IOS and Mac related issues see Recent Apple Mac errors and issues and how to fix them by mac repair experts at CyberCall Computer Repair Bristol.