BUSINESS NEWS
What Services Does Roofing & Construction Provide?
What Services Does Roofing & Construction Provide?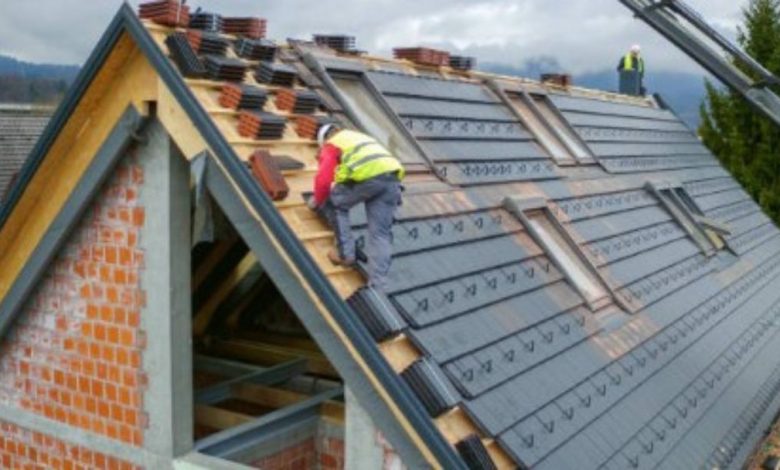 When it comes to maintaining the integrity and longevity of your commercial and industrial structures, it's crucial to have a reliable roofing and construction partner by your side. Windward Roofing & Construction, based in Chicago, IL, has been a trusted name in the industry since 1984. As a premier, full-service roofing and masonry company, we have earned a reputation for excellence, and we are here to outline the array of services we provide to meet the diverse needs of our clients.
Roofing Services
At Windward Roofing & Construction In Chicago, we understand that every project is unique, and so are your roofing needs. With decades of experience, we offer a comprehensive range of roofing services to ensure that your property remains protected from the elements.
Roof Installation
Our team of experts is well-versed in installing various roofing systems, from flat roofs to sloped roofs, utilizing the finest materials from leading manufacturers. We work with industry giants such as Soprema, Johns Manville, Firestone, and many others. Whether it's a new construction project or a replacement, we've got you covered.
Roof Repair
Roof damage can occur due to weather, wear and tear, or other factors. We provide prompt and efficient repair services to address issues like leaks, missing shingles, or damaged membranes. Our goal is to extend the life of your existing roof and save you the cost of a full replacement.
Roof Maintenance
Preventative maintenance is key to ensuring your roof's durability. Windward Roofing & Construction offers customized maintenance programs to keep your roofing system in optimal condition. Regular inspections and upkeep can help identify and address minor issues before they turn into costly problems.
Roof Replacement
Sometimes, a roof reaches the end of its lifespan, and replacement becomes necessary. We are experts in roof replacement, and we'll guide you in choosing the right materials and system that best suits your property's needs, ensuring a long-lasting and efficient solution.
Roof Restoration
Roof restoration is a cost-effective alternative to replacement. We specialize in restoring older roofing systems by applying coatings and other materials to rejuvenate their performance, improve energy efficiency, and extend their lifespan.
Construction Services
Windward Roofing & Construction is not just about roofing; we are a full-service construction company offering a wide range of services to meet the needs of commercial and industrial complexes.
Our masonry services cover everything from brickwork to concrete repairs. We have a team of skilled masons who can handle projects of all sizes, ensuring the structural integrity and aesthetic appeal of your building.
Water infiltration can lead to extensive structural damage. We offer waterproofing solutions to protect your building from leaks and moisture-related issues. Our team utilizes advanced materials and techniques to keep your property dry and secure.
A well-maintained building facade not only enhances the appearance of your property but also adds to its value. We specialize in facade restoration, which includes cleaning, repairs, and even architectural enhancements to breathe new life into your building's exterior.
Frequently Asked Questions
Why should I choose Windward Roofing & Construction for my roofing needs?
We bring over three decades of experience, a team of skilled professionals, and strong partnerships with leading manufacturers to ensure high-quality roofing services. Our commitment to client satisfaction and our dedication to using the best materials set us apart.
What types of roofing systems do you work with?
We are well-versed in a variety of roofing systems, including flat roofs, sloped roofs, and specialty systems. Our partnerships with top manufacturers allow us to provide a wide range of options tailored to your specific needs.
How can I extend the life of my existing roof?
Regular maintenance is the key to prolonging your roof's lifespan. We offer customized maintenance programs to address issues proactively and keep your roof in excellent condition.
Is roof restoration a cost-effective option for my property?
Roof restoration can be a cost-effective alternative to replacement, depending on your roof's condition. Our experts can assess your situation and recommend the best solution to meet your needs and budget.
What types of construction services do you offer?
In addition to roofing services, we provide masonry work, waterproofing, and facade restoration. We are your one-stop solution for maintaining and enhancing your commercial or industrial property.
Conclusion
Windward Roofing & Construction has been serving the Chicagoland area since 1984, offering top-notch roofing and construction services to industrial and commercial complexes. Our dedication to quality, extensive experience, and strong manufacturer partnerships ensure that we are your trusted partner in maintaining and enhancing your property. Whether you need roofing, masonry, waterproofing, or facade restoration, we have the expertise to meet your needs. Contact us today to discuss your project and experience the excellence that Windward Roofing & Construction provides.